This month the Netherlands has opened up a bit. We still have to keep our distance, but the stores have opened up. You can go to restaurants, cafés and bars again. I haven't been out much, but I have used more of my budget for takeout and going out than before.
As always I do the following things to review my monthly budget.
I start by reviewing my personal expenses
My personal expenses haven't changed much. So I budgeted €998,50 for the month of June. I started paying for my movie membership again. But it's a decreased amount.

I budgeted for my gym membership, but as expected I didn't need to pay for it. Which made my actual expenses €977,50.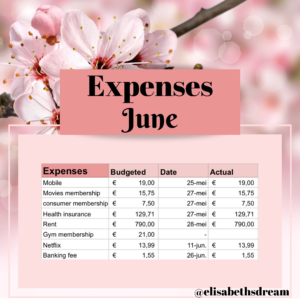 Then I review my sinking funds & jars
Sinking funds
In June I planned to use a sinking fund to buy a Father's day gift for my brothers. But I literally forgot and ended buying nothing.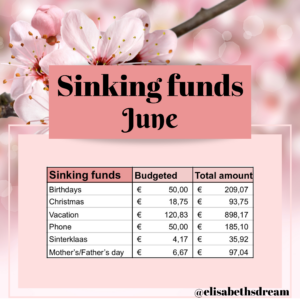 Jars
I made use of all my jars. I bought a printer and jet ink with my Play jar.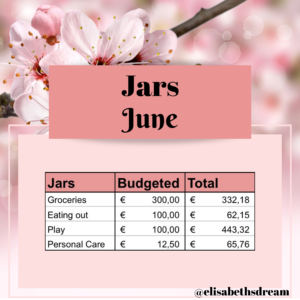 I review my debt
I paid the minimum amount towards my student loan and reduced the amount to €5.406,82. Next month I will start paying an extra amount of €900,- again.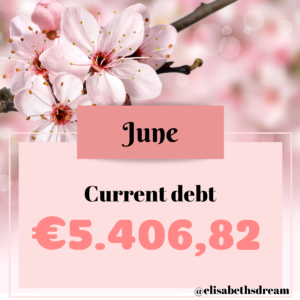 How did you do on your budget this month?
Read my previous post about why I started budgeting here.